I left Friday from SFO for a 13 hour plane flight to China. From there I was supposed to connect on a local flight to our manufacturer's city but missed it because connection was too tight. Tired from the long flight I booked a hotel next to the other airport in Shanghai since they were the only one that does direct flights to the city in the morning. Eventually I managed to find a cab or he found me wandering around looking like I needed him. Without much of a hesitation I jumped in knowing we'd be able to figure it out. Neither of us able to understand each other he spoke into his phone, passed it back to me, and it read aloud "where are you going?" I pressed his phone's button and responded "Mercure Hotel Hingqiao Airport," and it spit out something not even close. We continued to do this for 5 minutes while driving down the freeway trying different variations of questions and answers to no avail. Eventually he just asked for the hotel's phone number so he could call them and figure out where they were, thankfully it worked. An hour later I was there, passed out immediately only to wake up at 4am sure to not miss the next flight.
Thankfully this flight was much shorter and before I knew it I was at the taxi line again. Luckily I had the directions to my next hotel in Chinese so we were good to go. That was until the ride finished and I tried to pay with a credit card that he would not accept (I later learned most Chinese people don't use credit cards, they pay for everything by phone). He pointed me to Alipay which is an app he accepted payments on but after 10 minutes of downloading and trying to load my credit card we got the boot from the bellhop and told to resolve it inside. The ladies at the front desk took my $50 USD and turned it into RMB, freeing my driver to go. It was still early on Sunday and I had one goal, I forgot my dice in another bag at home so I had to buy some here. The ladies at the front desk directed me to a supermarket close by, it took me a while to realize it was underground just passed the McDonalds.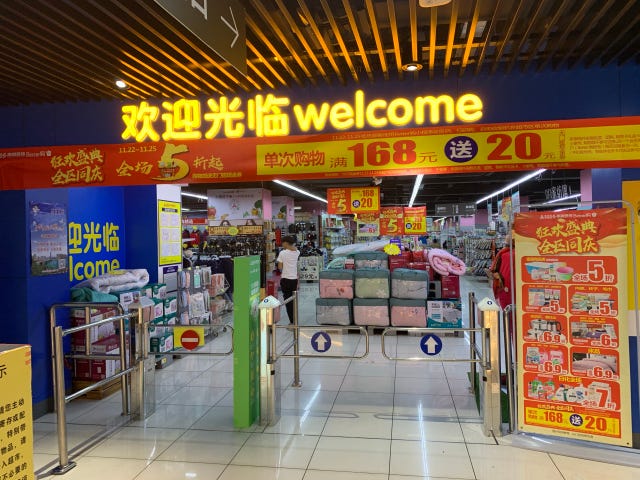 Sadly they didn't sell packs of dice but an employee showed me to some kids games that had dice in them. Since each only had one inside I bought two just to be safe.
Ready to test out some wood I headed back to the hotel feeling accomplished. The next day our manufacturer picked me up and we drove an hour to their impressive facilities. They gave me the grand tour, checking out each building showing all the different things they can build. Having visited a number of manufacturing facilities before in the U.S. and Germany, this was equally impressive.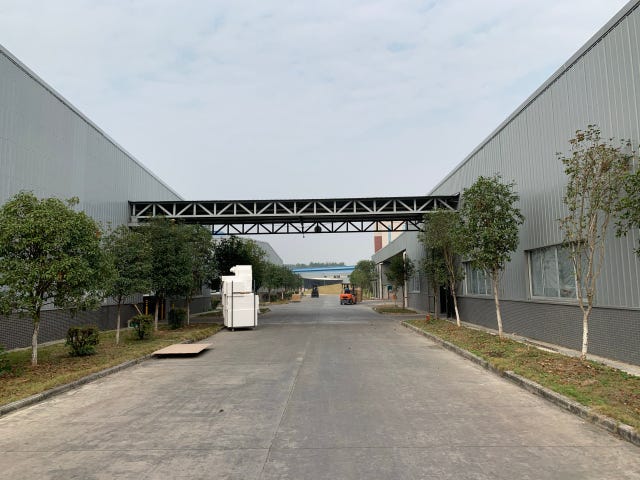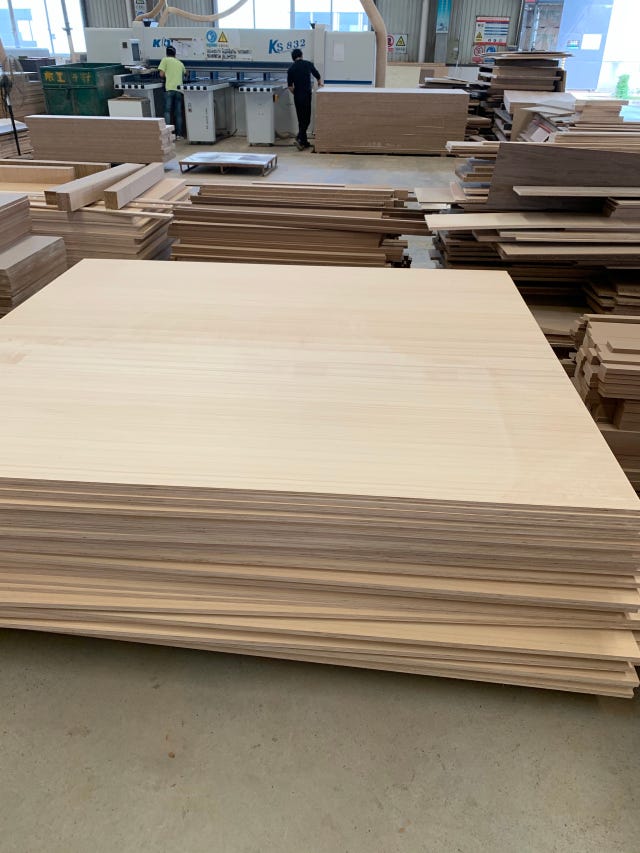 After some negotiating we were able to finalize the details of the order and had lunch on the rooftop. The first run of tables will be limited and if you're interested in purchasing one, put your email in here to reserve your table. It was great getting the business out of the way on the first day which allowed me to relax and be a tourist for the rest of my trip.
I made my way back to Shanghai where I was staying at a hostel in the heart of downtown. It was Thanksgiving break back in the U.S. and the hostel was having Thanksgiving hotpot for the Americans traveling like me, a solid substitute for turkey.